Each Jazz Fest, I do my best to cover the food in just the way I see New Orleans people get after it— ravenously and obsessively.
Job one for me is to try the new dishes. This year there are many new additions to the festival menu, 18 dishes total, amounting to several years worth of change by the heretofore normal Jazz Fest standard rolled into one. You can find that report here.
But despite all the changes, the eating options around Jazz Fest remain largely and characteristically familiar, with most of the same vendors back and many dishes that are now festival standards again in rotation (and a few making their first return since the pandemic).
It's this continuity and consistency of Jazz Fest food that makes it possible to give confident recommendations right from the start.
So what follows is my essential Jazz Fest menu, the recommendations I would hand anybody walking into the Jazz Fest for the first time, or maybe for the first time in a long time.
There's much more to come Jazz Fest food lovers, so keep your phones and forks close at hand. And remember, Jazz Fest is cashless this year, which applies to all vendors.
Note: these are arranged by area. Food Area 1 is near the center of the festival grounds, in front of the Economy Hall Tent. Food Area 2 is closer to the Festival Stage (previously called the Acura Stage). Congo Square food area is by the Congo Square stage. And the Heritage Square food area is between the Blues Tent and the Jazz Tent.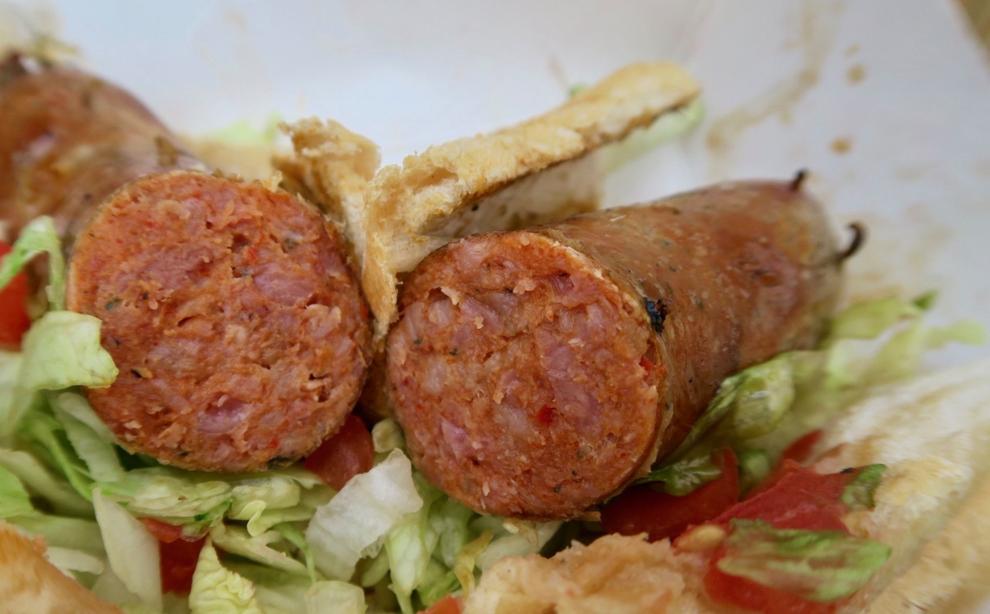 Hot sausage po-boy Vaucresson (Food Area 1): Continuity is a theme for Jazz Fest food and Vaucresson's is the multi-generation emblem of that. The Vaucresson family
…
Read More...
Read More