While we may earn a commission if you buy something through these links, we make unbiased, independent decisions about what to recommend.
With centuries of history and iconic landmarks, plus festivals, museums, restaurants, and more to see and do, DC attracts around 20 million visitors a year—with a roster of hotels to match. Planning a trip? Here are 39 of the best hotels in Washington, DC.
This boutique hotel chain—started in Amsterdam—offers "affordable luxury" with two DC locations: Capitol Hill (pictured above left) and NoMa (above right). The high-tech hotels allow guests to do everything from an app: check in, open doors, order food and drink (available 24 hours in the lobby), arrange housekeeping. even control special mood lighting in each room. All guest rooms are designed for a max of two adults with one wall-to-wall "XL" king-sized bed, wall-to-wall windows, blackout blinds, a rain shower, and more. The Capitol Hill outpost also has a rooftop bar. CitizenM Capitol Hill, 550 School St., SW; CitizenM NoMa; 1222 1st St., NE.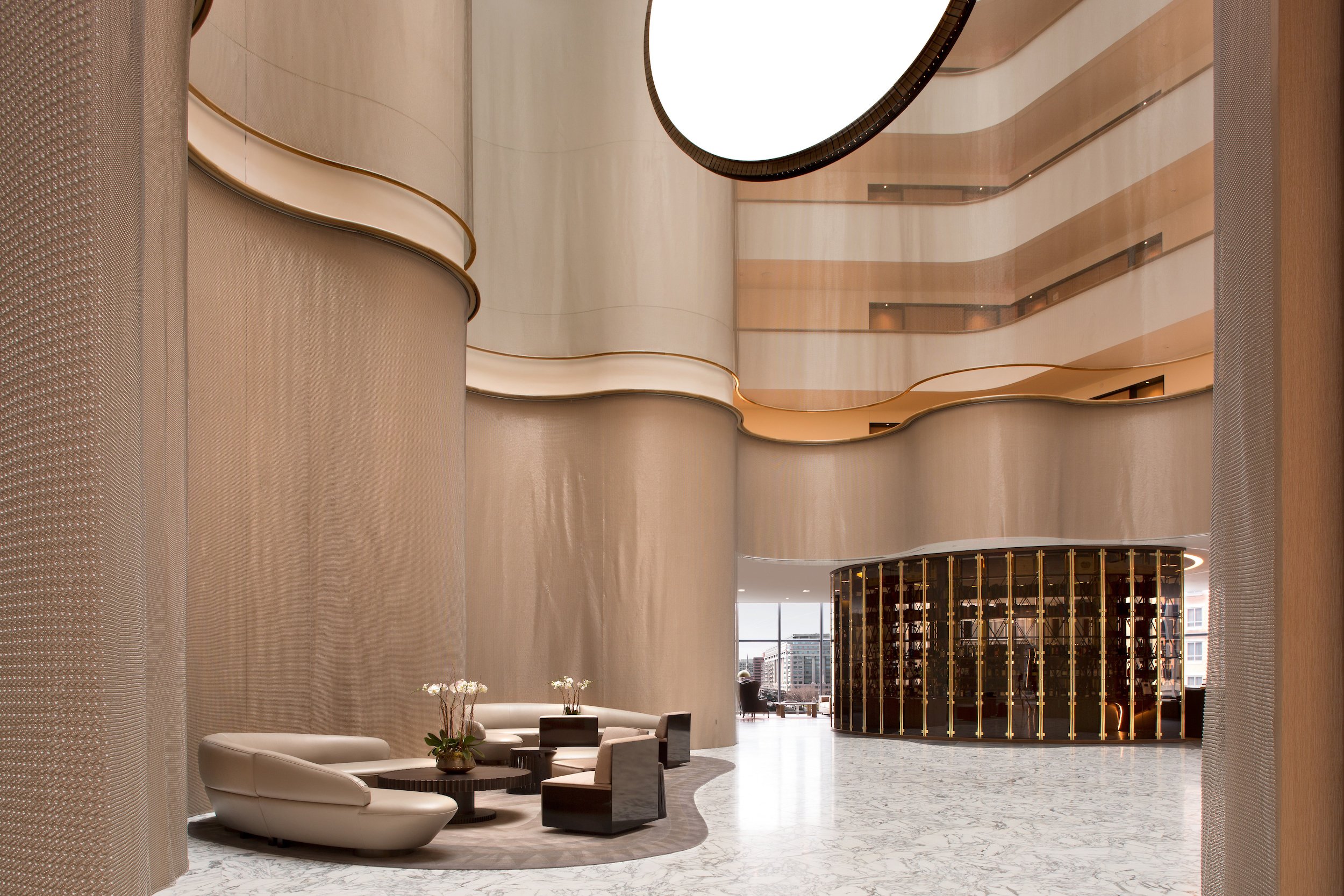 The Conrad is located downtown at CityCenterDC. The 10-floor, 360-room Hilton-brand hotel has a seafood-centric restaurant called Estuary on the third floor, plus a rooftop bar that's open seasonally. Conrad Washington DC,  950 New York Ave., NW; 202-844-5900.
This modern boutique hotel between Dupont Circle and 14th Street/Logan Circle has 226 rooms and suites, plus a restaurant (Gerrard Street Kitchen), a coffee shop (Bluestone Lane), and room service. Pets under 75 pounds can stay fee-free. The Darcy, 1515 Rhode Island Ave., NW; 844-489-9661.
Situated right on Dupont Circle, this Doyle Collection hotel offers a 24-hour gym plus three dining options: a bar and lounge called Doyle, an ultra-chic restaurant called the Pembroke, and a shop for coffee and homemade pastries called Doyle & Co.—and room service. The Dupont Circle Hotel, 1500 New Hampshire Ave. NW; 202-483-6000.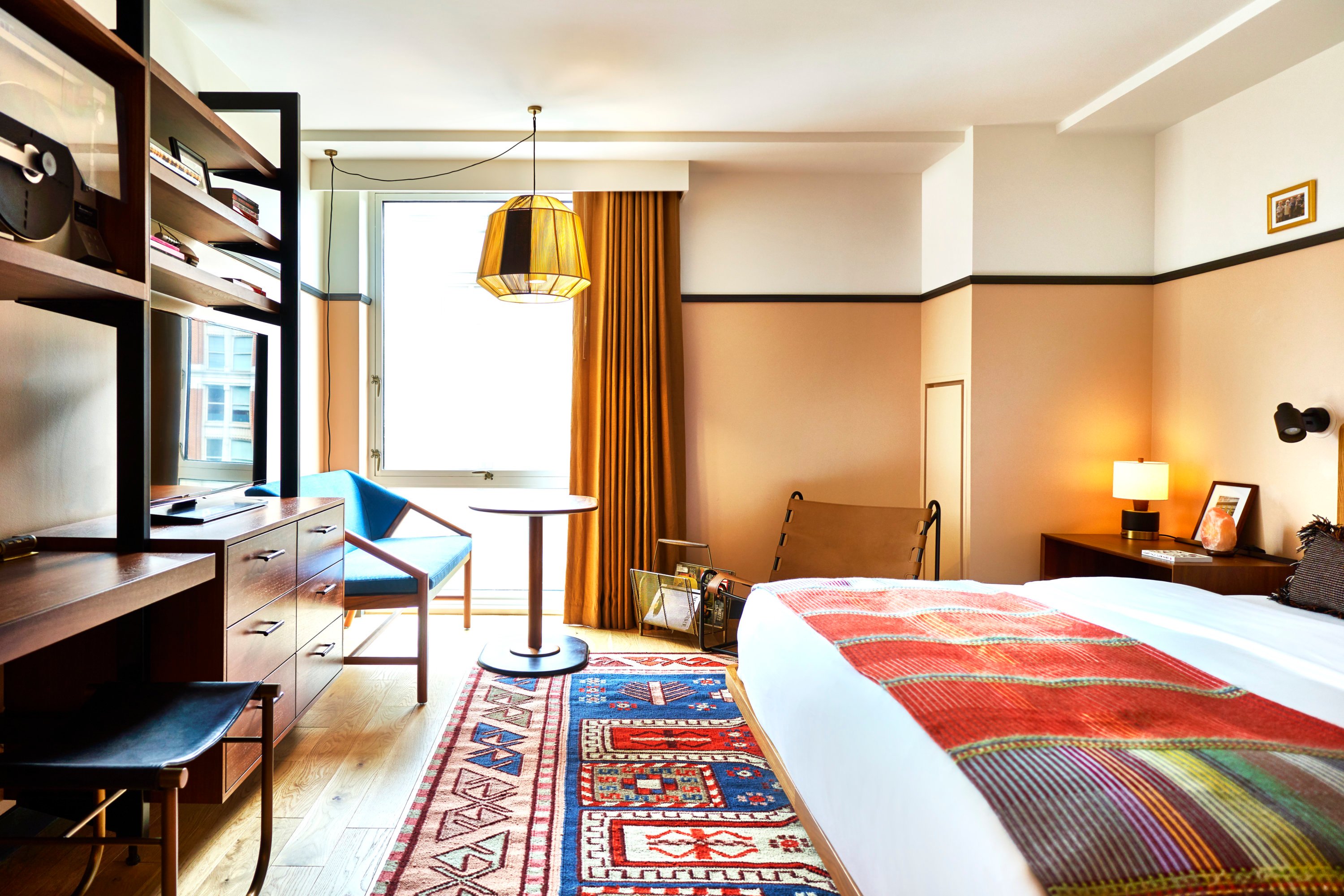 This pet-friendly boutique hotel strives to be much "more than a hotel," with co-working space, plus a calendar of cultural programming and wellness classes. Guest rooms are outfitted with a collection of vinyl (with turntables to play them on), books from the hotel library, Himalayan salt lamps, and organic bedding. Four on-site dining options include the library bar Allegory, a rooftop bar and music venue called Wild Days, a restaurant helmed by Michelin-starred chef Matt Baker called Michele's, and his cafe/market called Baker's Daughter. Eaton DC, 1201 K St., NW; 202-289-7600.
Though not actually technically in Georgetown (but rather, the adjacent West End neighborhood), the four-diamond Fairmont hotel has 413 rooms and suites, a gym, a salon, and a restaurant, plus a lounge and an outdoor courtyard that offers a puppy-friendly menu on Tuesdays. Fairmont, 2401 M St., NW; 202-429-2400.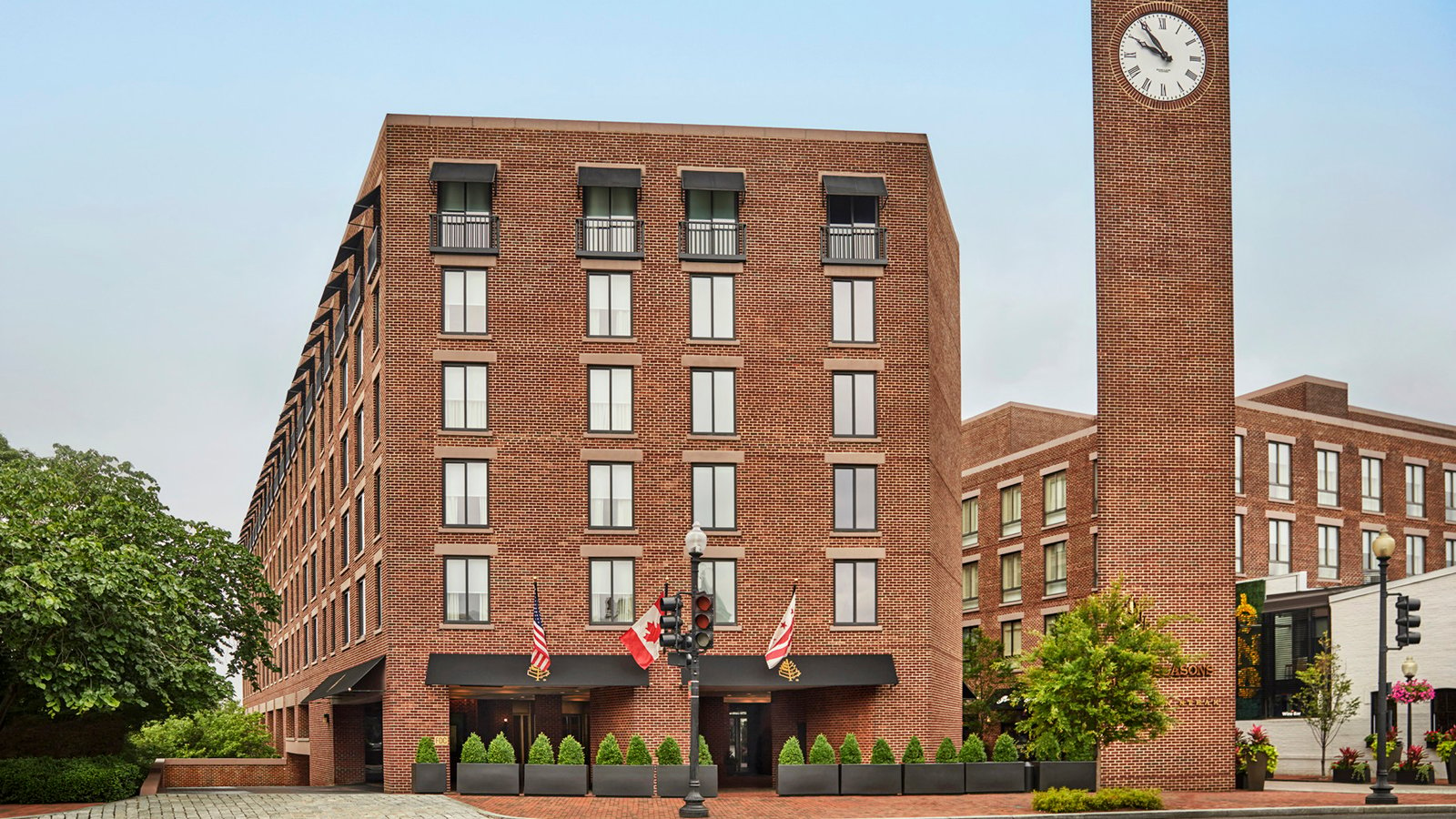 A hot spot for celebrities, dignitaries, and other high-profile guests, the five-star Four Seasons on the edge of Georgetown features a fitness club, one of the area's top spas, and an indoor lap pool. In addition to 24-hour in-room room service, dining options include the restaurants Seasons, which serves a scene-y formal breakfast and $125 brunch, and Bourbon Steak, which is helmed by a Michelin-starred chef and offers dining chalets and other festive options in the winter. Four Seasons, 2800 Pennsylvania Ave., NW; 202-342-0444.
This 57-room boutique hotel in Georgetown offers in-room dining for breakfast and dinner, plus two dining spots: a basement-level small-plates and speakeasy-style bar called the Alex, and an open-air bar and lounge on the roof. Tip: You can arrange to have a Peloton in your room for private workouts during your stay. The Graham Georgetown, 1075 Thomas Jefferson St., NW; 202-952-9219.
Quite literally "grand," with 897 rooms and suites, this Hyatt hotel is in downtown DC between the National Museum of Women in the Arts and the National Portrait Gallery. Inside, it has two restaurants plus a Starbucks, a 24-hour fitness center, plus a FedEx office print and ship center for those working on the go. Grand Hyatt Washington, 1000 H St., NW;202-582-1234.
A 100-year-old hotel on the National Register of Historic Places, the Hamilton is situated a couple of blocks from the White House, across the street from Franklin Park. In addition to room service, dining options include a bar called Society and an Italian restaurant called Via Sophia—plus, it has a 24-hour fitness center. Hamilton, 1001 14th St., NW; 866-407-1764.
This five-star boutique hotel across the street from the White House offers concierge service, a series of literary discussion events called the Author's Series, and a fitness center. Its basement-level bar, Off the Record, steeped in moody shades of red from floor to ceiling and accented with politically inspired decor, was named by Forbes.com as one of the world's best hotel bars. The Hay-Adams, 800 16th St., NW; 202-638-6600.
DC's first micro-hotel, these low-frills accommodations are about half the size of traditional hotel rooms, but worth considering for travel on a budget. Situated between the Kennedy Center and George Washington University, the pet-friendly hotel's rooms contain the basics: a private bathroom, wifi, a TV, and a choice between a king, queen, or bunk beds (the bigger the bed, the bigger the room). Plus, the restaurant houses an &Pizza, and a bar that offers a cheap ($4 beer and $5 wine) happy hour during the week. Hotel Hive, 2224 F St., NW; 202-849-8499.
The pet-friendly Hotel Madera in Dupont Circle is DC's top-rated hotel (by travelers) on Tripadvisor. Its daily amenity fee includes a welcome cocktail in the lounge, in-room coffee and tea from La Colombe, and access to its fitness center. Hotel Madera, 1310 New Hampshire Ave., NW; 202-296-7600.
Formerly the W Hotel, this century-old downtown DC hotel was renovated in 2019. Its rooftop bar and lounge (now called VUE) is known for its views of the White House and the Washington Monument, and its lobby bar and fairy-light-lit patio restaurant are just as chic. Plus, it's got an on-site spa. Hotel Washington, 515 15th St., NW; 202-661-2400.
Hotel Zena
Hotel Zena, a Viceroy property, is located on 14th Street at Thomas Circle. Self-described as "part hotel and part art gallery," the 191-room pet-friendly spot "tells a dynamic story of female empowerment." In addition to a 24-hour fitness center, it's got a ground-floor bar and small-bites lounge, a seasonal rooftop bar with a pool, and something called a Z Shed, which rents everything from Polaroid-style cameras to Jenga to Nintendo switches. Hotel Zena, 1155 14th St., NW; 202-737-1200.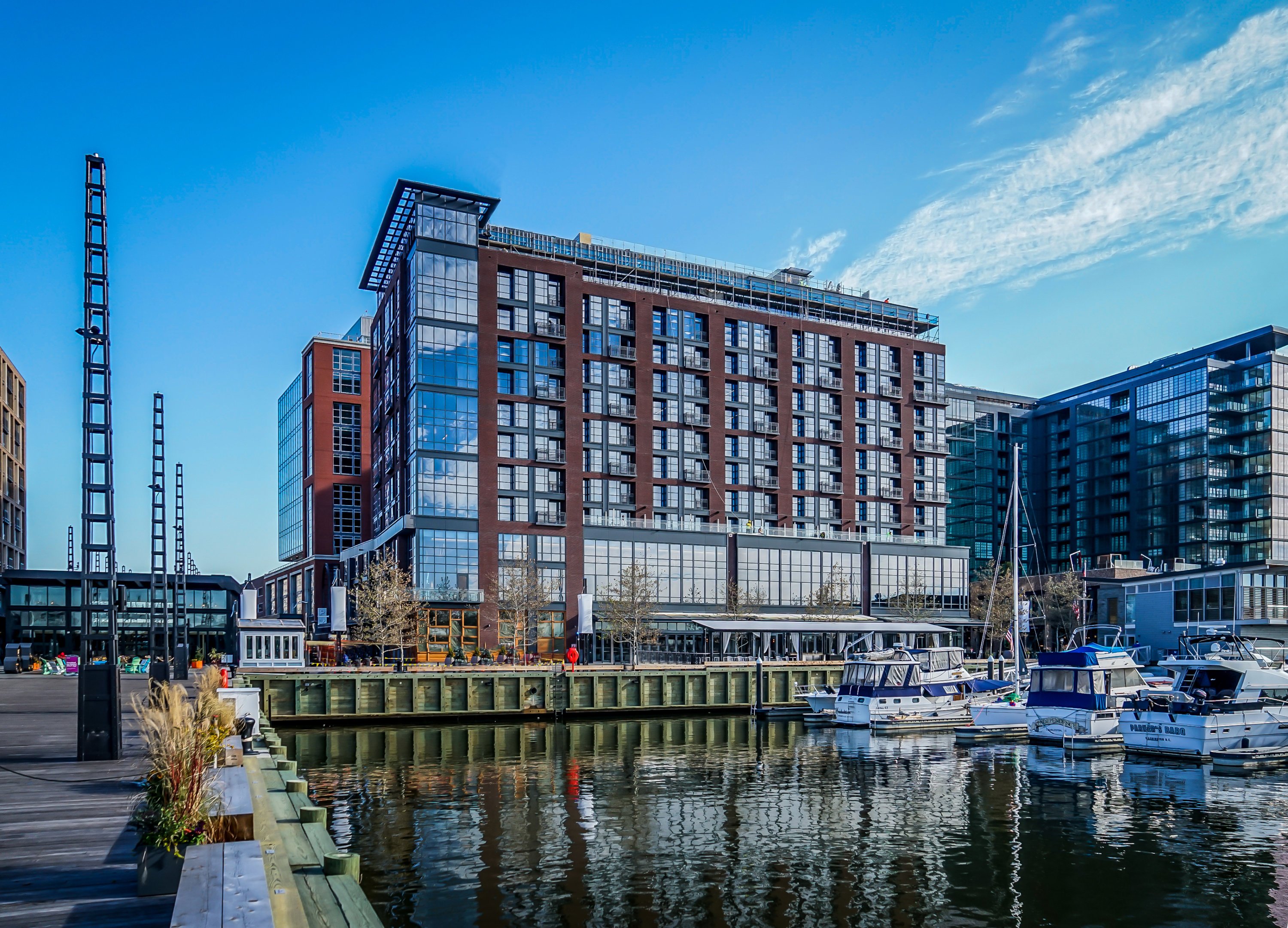 Situated along the Potomac River on the Wharf in Southwest DC, the InterContinental Washington, DC offers water views, fitness and business centers, a spa, plus a rooftop pool and bar (open seasonally). Four other dining options include the casual, outdoor Watering Hole, which overlooks the marina and serves cocktails and light bites (weather permitting); a 12th-floor bar with panoramic views called 12 Stories; a lobby lounge with light fare; and a contemporary Vietnamese restaurant called Moon Rabbit, which is listed on Washingtonian's list of 100 Very Best Restaurants. InterContinental Washington, D.C.—the Wharf, 801 Wharf St., SW; 800-424-6835.
This historic, five-star boutique hotel in downtown DC has a 24-hour gym, contactless check-in, and is pet-friendly. It also has a local historian on staff who offers a weekly talk on the history of DC (at press time, these were Saturday at 9 a.m.), and specially designed walking tours that guests can pick up from the concierge. Its restaurant, the Greenhouse, is aptly named for its arched, overhead skylight, and the upscale bar Quill is among one of DC's favorites for a fancy bar experience. The Jefferson Hotel, 1200 16th St., NW; 202-448-2300.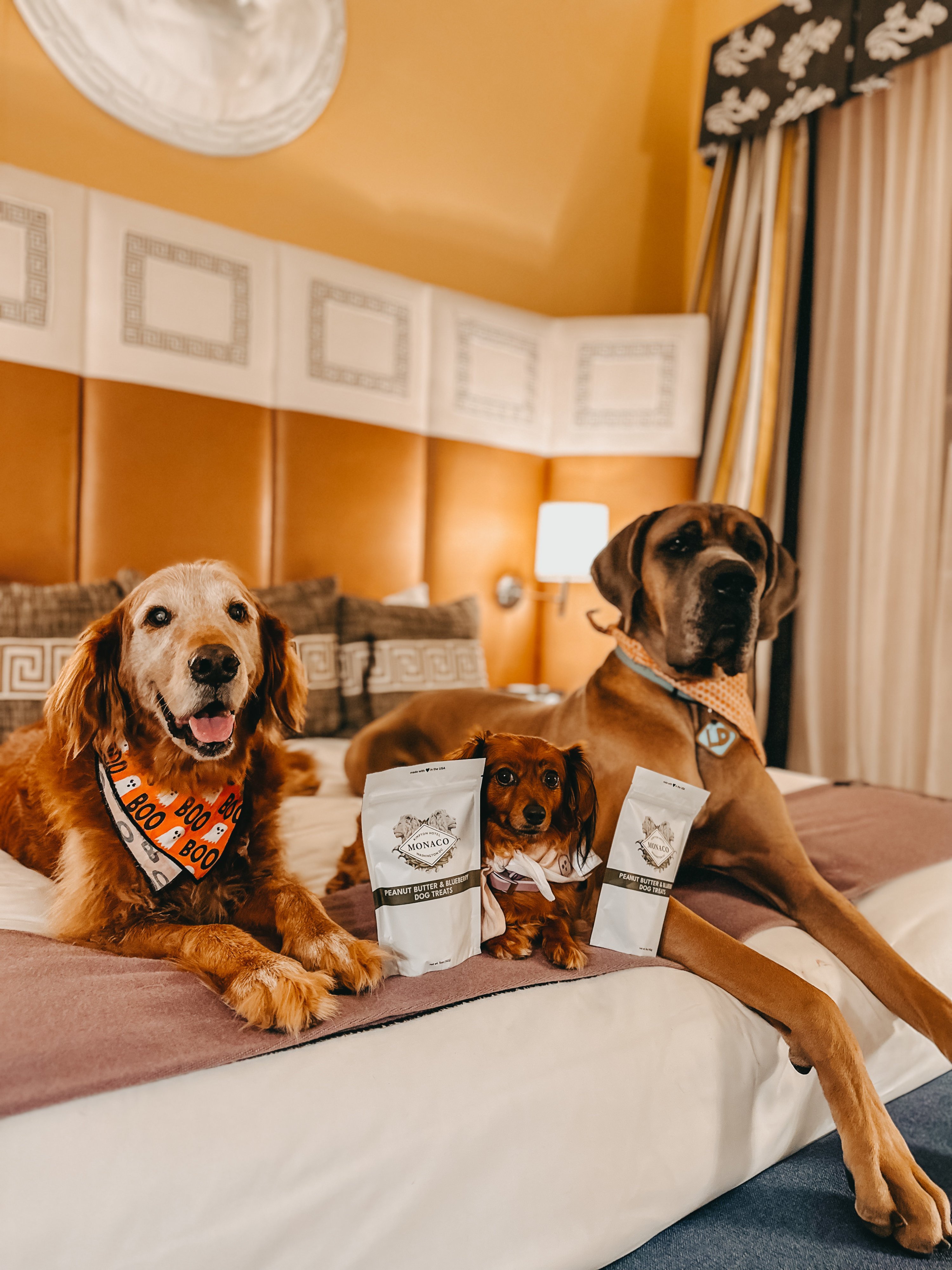 The 184 rooms and suites at the Monaco hotel in Penn Quarter/Chinatown are pet-friendly. The hotel offers a 24-hour fitness center, rental bikes, plus the complimentary evening happy hour (called "social hour") that Kimpton loyalists have come to expect. It's just steps from the National Portrait Gallery and Capital One Arena, and two blocks from Ford's Theatre. Kimpton Hotel Monaco, 700 F. St., NW; 202-628-7177.
This century-old-church-turned-hotel in Adams Morgan is as eclectic as the nightlife-loving neighborhood it's in. Rooms—meant to feel homey—have hardwood floors and are decorated in art by local female artists. There's a fitness center, a restaurant and coffee shop (plus room service), a calendar of rooftop events (such as yoga), and you can borrow bikes for free to cruise the neighborhood. While there's no on-site spa, the hotel works with Soothe, with its on-demand spa and wellness experiences, to offer in-room services. Dogs and cats stay for free. The Line DC, 1770 Euclid St., NW; 202-588-0525.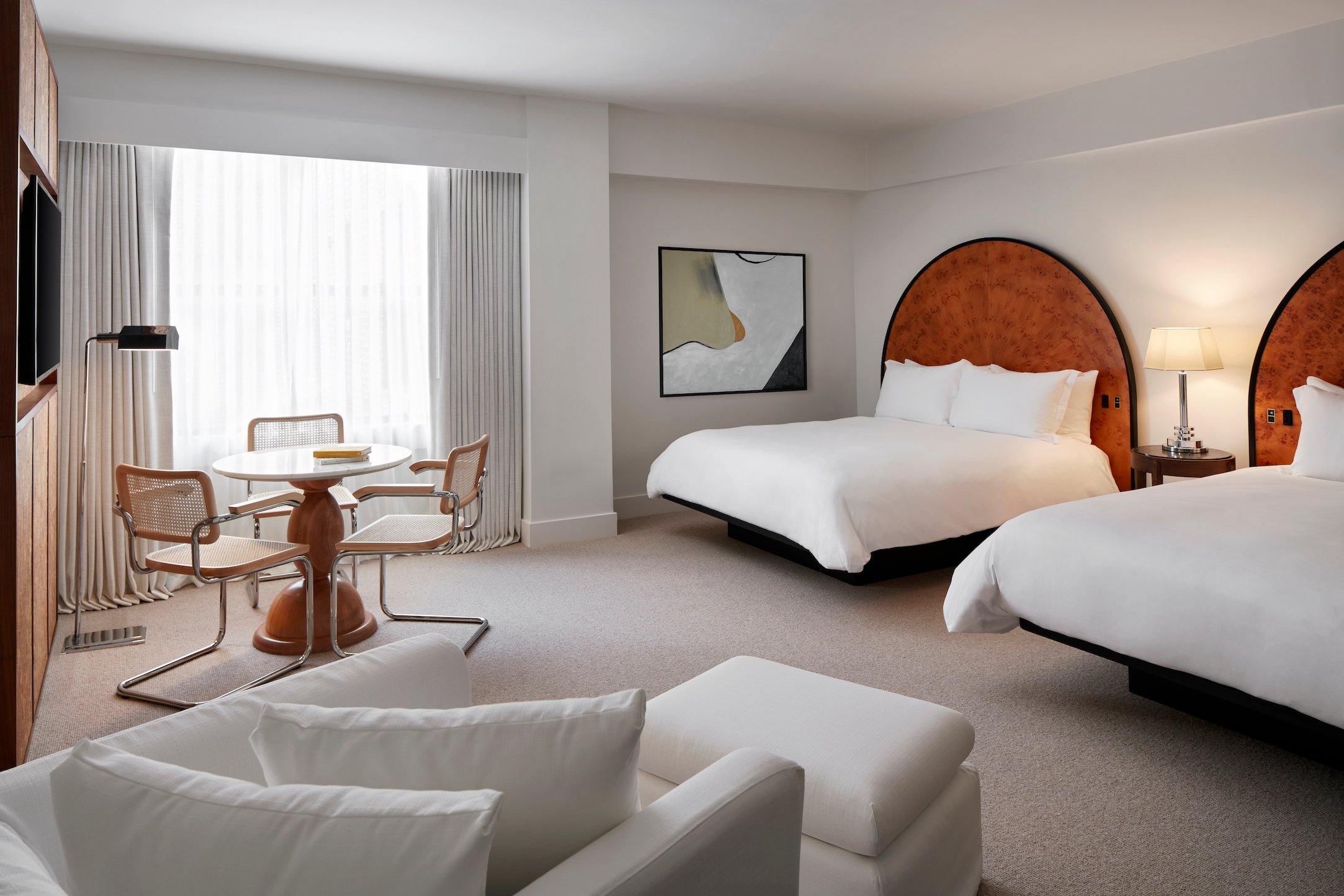 The pet-friendly Art Deco hotel in Dupont Circle has a residential feel—inspired by the hotel building's apartment origins—with interconnecting rooms, suites with up to three bedrooms, and rooms with kitchenettes. Families traveling with kids can upgrade their room to include children's books, toys, a tepee set up, and soft-serve ice cream delivered to the door. Lyle, 1731 New Hampshire Ave., NW; 202-964-6750.
This nearly century-old, four-star landmark hotel is equidistant from Dupont Circle and the White House. Its 581 rooms and suites are decorated with classic decor in a neutral palette, and the hotel is a popular choice for weddings. The Mayflower Hotel, 1127 Connecticut Ave., NW; 202-347-3000.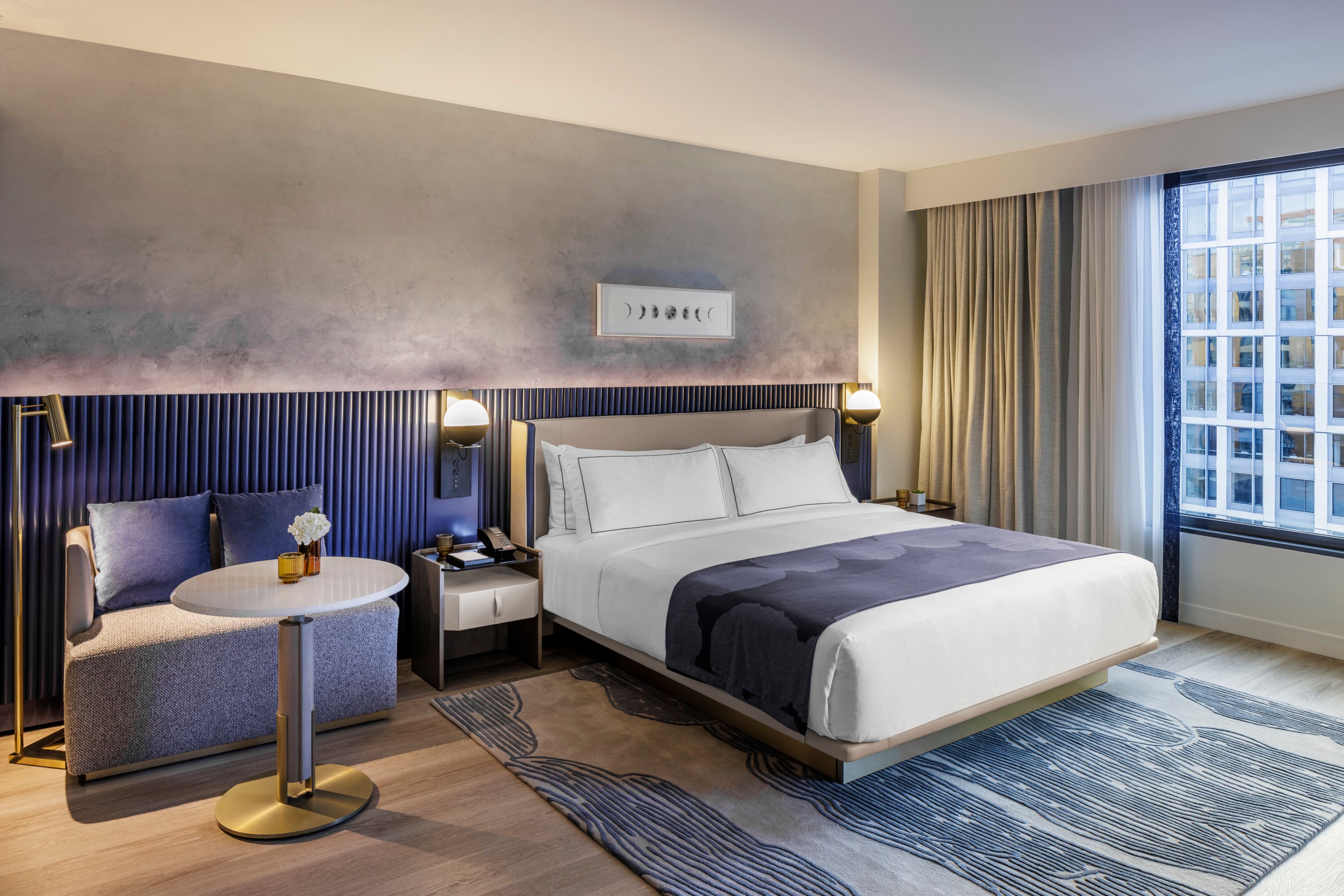 This Curio Collection by Hilton property is in Northeast DC, across the street from the restaurants and shops of Union Market, and four blocks from the H Street Corridor. It's pet-friendly and features a self-described "modern and calming" design and oversized bathrooms. Michelin-star chef Nicholas Stefanelli runs the hotel's four dining options including Le Clou, a modern brasserie for French dining; a lobby lounge; a moody 11th floor cocktail bar; and in-room dining. Coming soon—a rooftop bar. The Morrow Hotel, 222 M St., NE; 202-280-2288.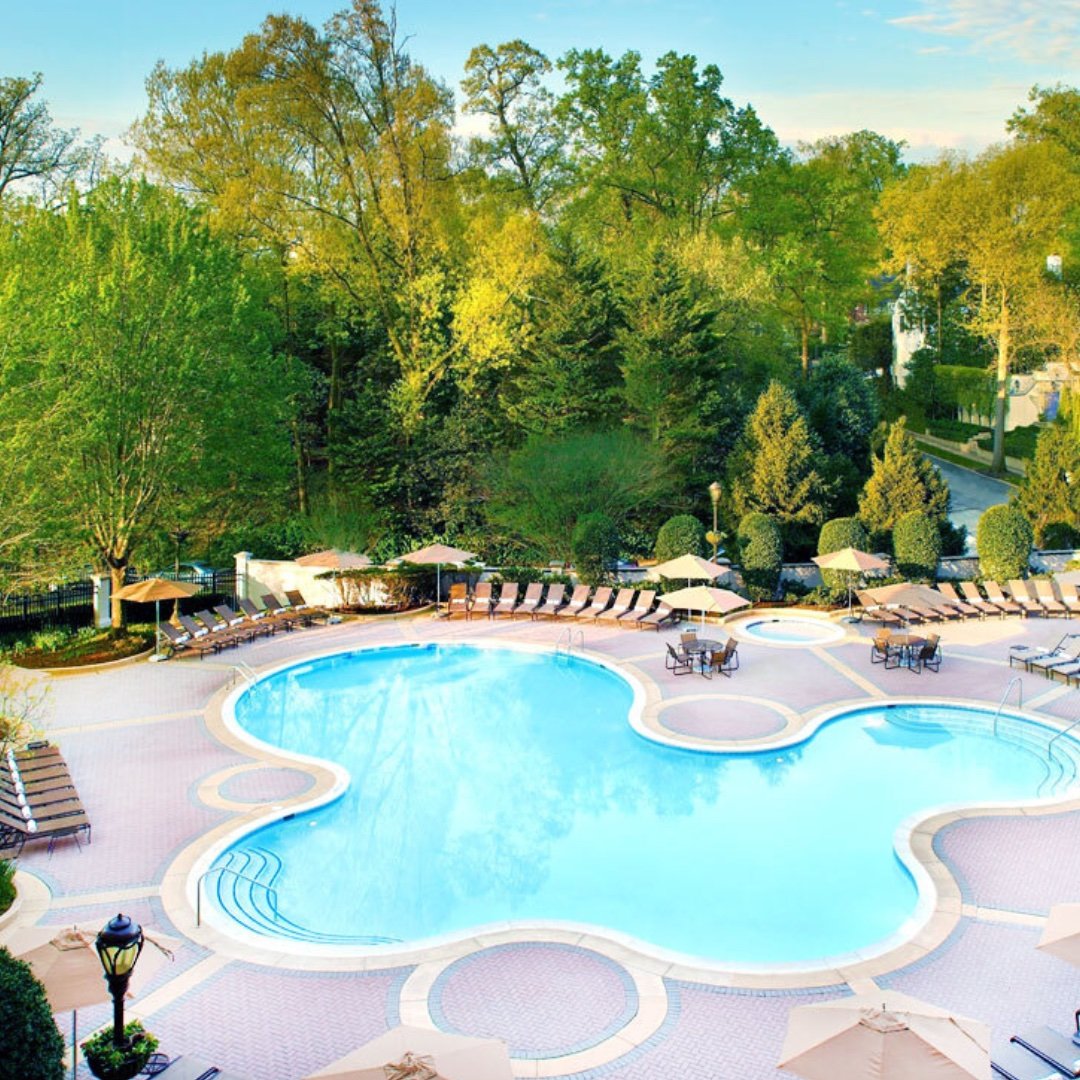 Situated just blocks from the National Zoo, this family-friendly hotel has been a fixture in DC for almost 100 years. Its massive size—834 guest rooms and suites and 100,000 square feet of meeting space—make it a popular choice for conventions, weddings, and events. It's got all the traditional amenities of a large hotel: a restaurant, bar and lounge, coffee shop, spa, fitness center, and resort-style pool, plus bike rentals and in-room fitness kits for working out. Omni Shoreham, 2500 Calvert St., NW; 202-234-0700.
This four-star, pet-friendly hotel situated near Georgetown in DC's West End is home to the Michelin-starred Blue Duck Tavern, a 24-hour fitness center, and a spa. Many of its 220 rooms and suites have a spa-inspired bathroom with a rain shower and a deep soaking tub. Park Hyatt Washington DC, 1201 24th St., NW; 202-789-1234.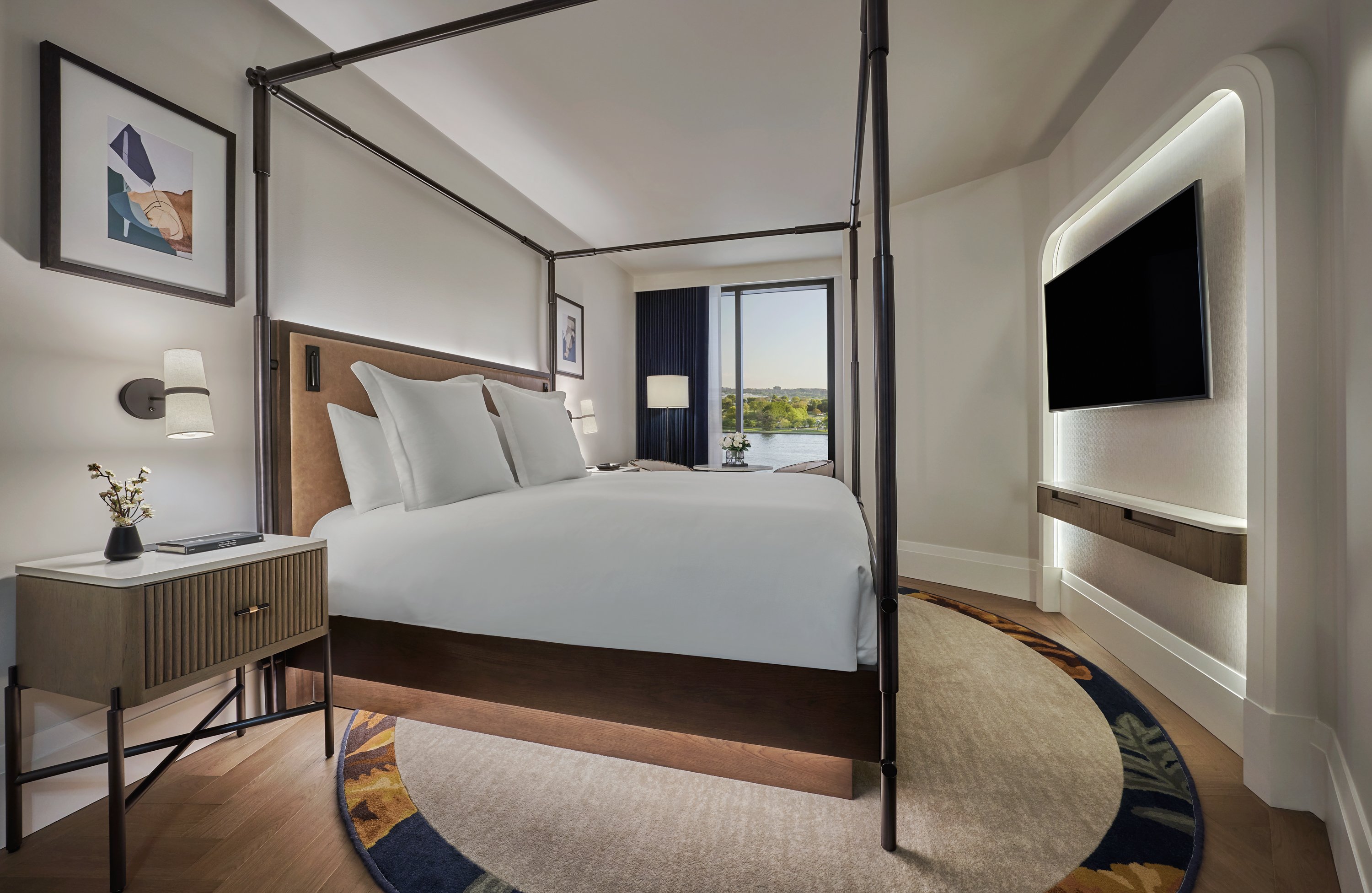 One of DC's newest hotels, the waterfront Pendry offers 131 rooms and suites, three eateries (including a Latin-American restaurant, Japanese-inspired rooftop bar and sushi/small-plates restaurant, and a lobby bar), a spa, a 24-hour fitness center, and an outdoor pool and terrace with a water view—plus a bustling location that's steps from many good restaurants and walkable to museums and monuments. Pendry Washington, DC—The Wharf, 655 Water St., SW, 202-843-1111.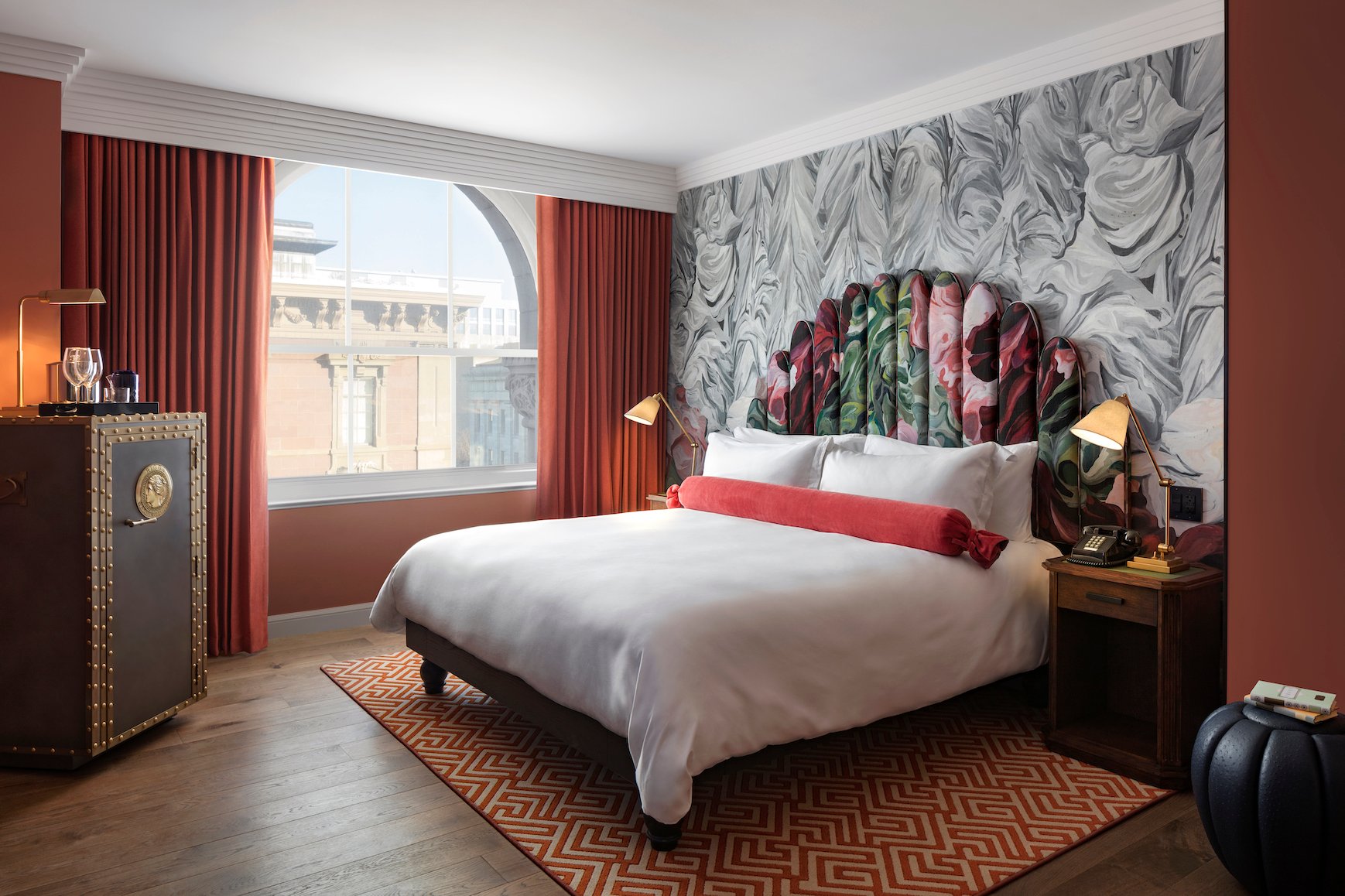 This posh hotel in a century-old bank features grand, historic architecture, 181 rooms and suites, and two distinct dining areas: Cafe Riggs (with its chic Bar at Cafe Riggs) and Silver Lyan, a cool, underground hotel bar housed in an old bank vault. The pet-friendly hotel offers in-room dining with a late-night menu, a 24-hour gym (with Pelotons), and guest bikes for getting around town. Its Penn Quarter address places it within a block of the National Portrait Gallery, Ford's Theatre, and Capital One Arena. Riggs, 900 F St., NW; 202-638-1800.
This luxurious Ritz has all the things you'd expect of a top-tier hotel: onsite restaurants (including the cozy Living Room), plush robes in each of the 86 guest rooms, a spa with a sauna and steam room, and a fitness center. Plus, it's pet-friendly, and has river views. Tip: If you're planning to spend a lot of time at the spa, book a "wellness" room on the same floor—they're specifically designed for comfort, relaxation, and fitness. The Ritz-Carlton Georgetown, 3100 South St., NW; 202-912-4100.
The five-star Rosewood hotel is in the heart of Georgetown and overlooks the C&O Canal. It has a rooftop pool, bar, and lounge, plus a rooftop fitness center (with personal trainers available upon request). Along with 55 rooms, suites, and townhouses, it also houses a regionally inspired restaurant by Wolfgang Puck. The hotel doesn't have a traditional spa, but in-room services are available to guests. Rosewood Washington, DC, 1050 31st St., NW; 202-617-2400.
Formerly the Kimpton Palomar, this pet-friendly Dupont Circle hotel's $30 "destination fee" includes, among other things, access to its 24-hour fitness center and a social hour of wine and cheese (a Kimpton holdover). The 335-room property also features an on-site Italian restaurant and an outdoor pool. The Royal Sonesta, 2121 P St., NW; 202-448-1800.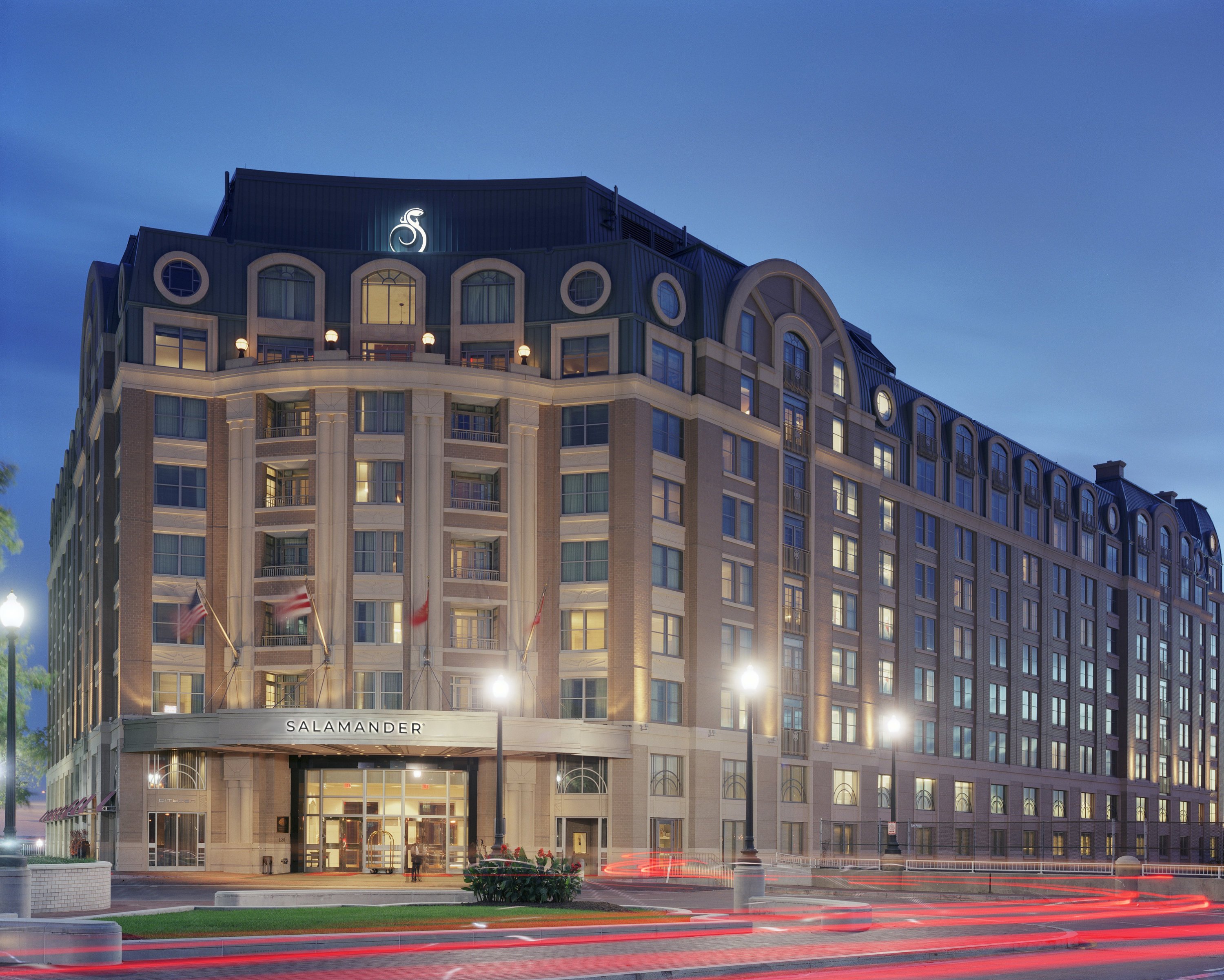 The 373-room hotel, formerly a Mandarin Oriental, was purchased in 2022 and rebranded as Salamander DC. Plans for the hotel—some of which are still underway—include renovated spaces; a grab-and-go patisserie plus a new restaurant (coming spring 2023); and an expansion to the spa. The spa at one at Salamander DC's sister property in Middleburg, Virginia, is a destination in itself. Salamander DC, 1330 Maryland Ave., SW; 877-401-9818.
As part of its "wellness" offerings, this pet-friendly, French-inspired, Art Deco-styled hotel has a fitness center, onsite personal trainers, and in-room spa services. As part of its sustainability initiatives, it has rooftop bees that make its in-house honey. It's just blocks from the Renwick Gallery and the White House. Plus, the daily guest amenities fee includes a $10-a-day laundry credit, yoga classes, afternoon tea, and guided morning runs. Sofitel, 806 15th St., NW; 202-730-8800.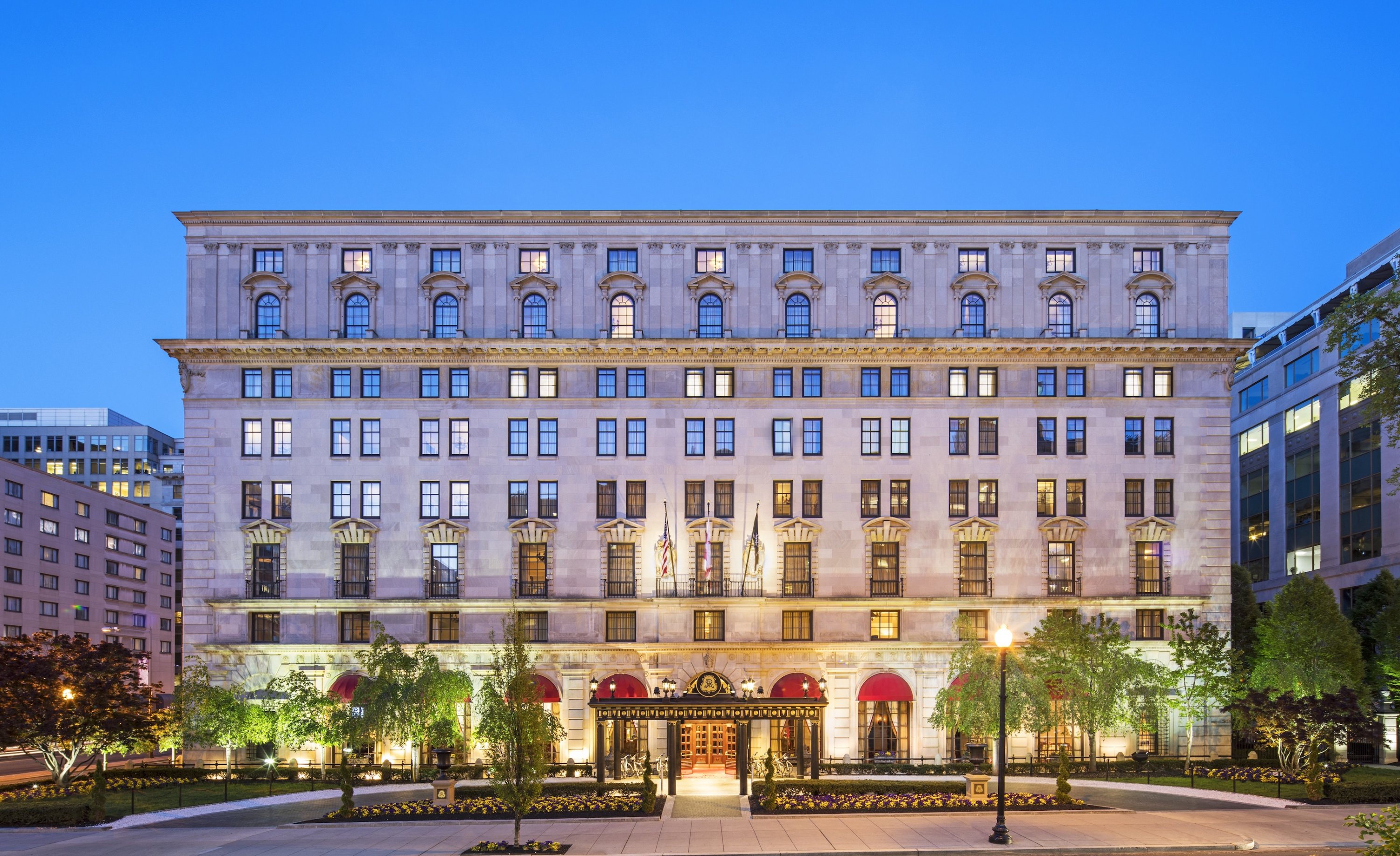 This classic hotel in downtown DC is known for its opulent lobby and its equally opulent tea service. Also: the brand claims to be the birthplace of the Bloody Mary, and offers a couple of them, along with other drinks and food, at its bar and restaurant. Rental bikes are available on site; the property is pet-friendly. The St. Regis, 923 Black Lives Matter Plaza, NW; 202-638-2626.
Just a block from Nationals Stadium in Navy Yard, the Thompson Hotel from Hyatt has just over 200 rooms and suites, contactless check-in, room service, a fitness center, and an on-site restaurant and bar. It also has a chic rooftop bar with floor-to-ceiling windows and 360 degree views, plus an outdoor space. Thompson Hotel, 221 Tingey St., SE; 202-916-5200.
Viceroy
Viceroy DC is a block-and-a-half west of Logan Circle and near the bottom of the 14th Street corridor, with its bustling nightlife and robust dining scene. The self-described "artful, modern" 178-room boutique hotel has an onsite gallery of local art, custom city-inspired playlists, and a 24-hour fitness center. (Tip: plush bathrobes are available, but only upon request.) For food and dining, there's a coffee and wine cafe, a small plates restaurant with an expansive patio, and a seasonal rooftop bar.   Viceroy, 1430 Rhode Island Ave., NW; 202-742-3100.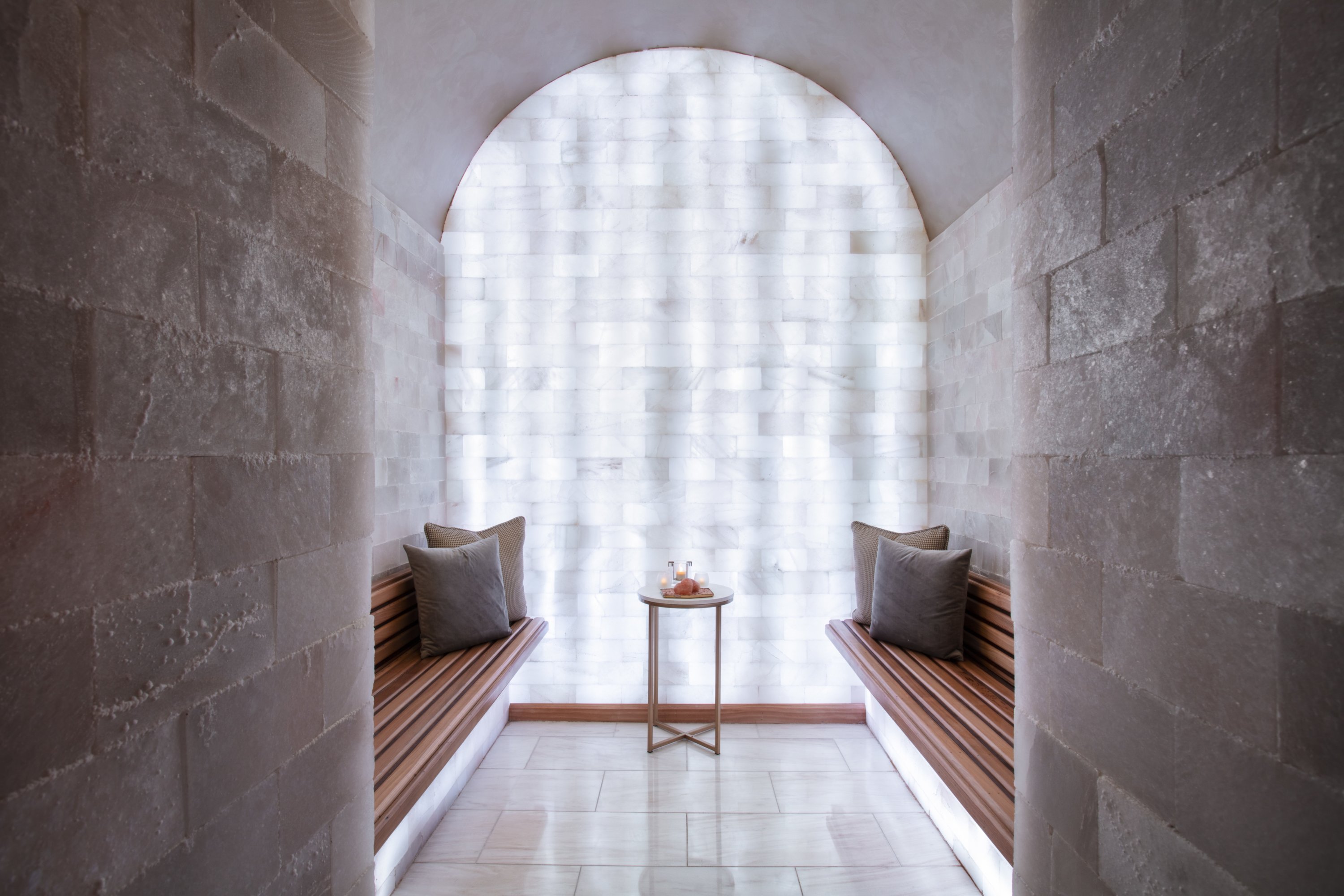 Among DC's newest hotels, the Waldorf Astoria (by Hilton) is housed in the Old Post Office, which it recently took over from the Trump Hotel. The pet-friendly property is a short walk to the National Mall, the Smithsonian museums, and the Washington Monument. Dining options include the Peacock Alley in the grand atrium, Michelin-starred restaurant Sushi Nakazawa, and and Jose Andres' latest restaurant, the Bazaar. The spa features six treatment rooms plus a relaxation area with private nesting cocoons and a "serenity fountain."  Waldorf Astoria, 1100 Pennsylvania Ave., NW; 202-695-1100.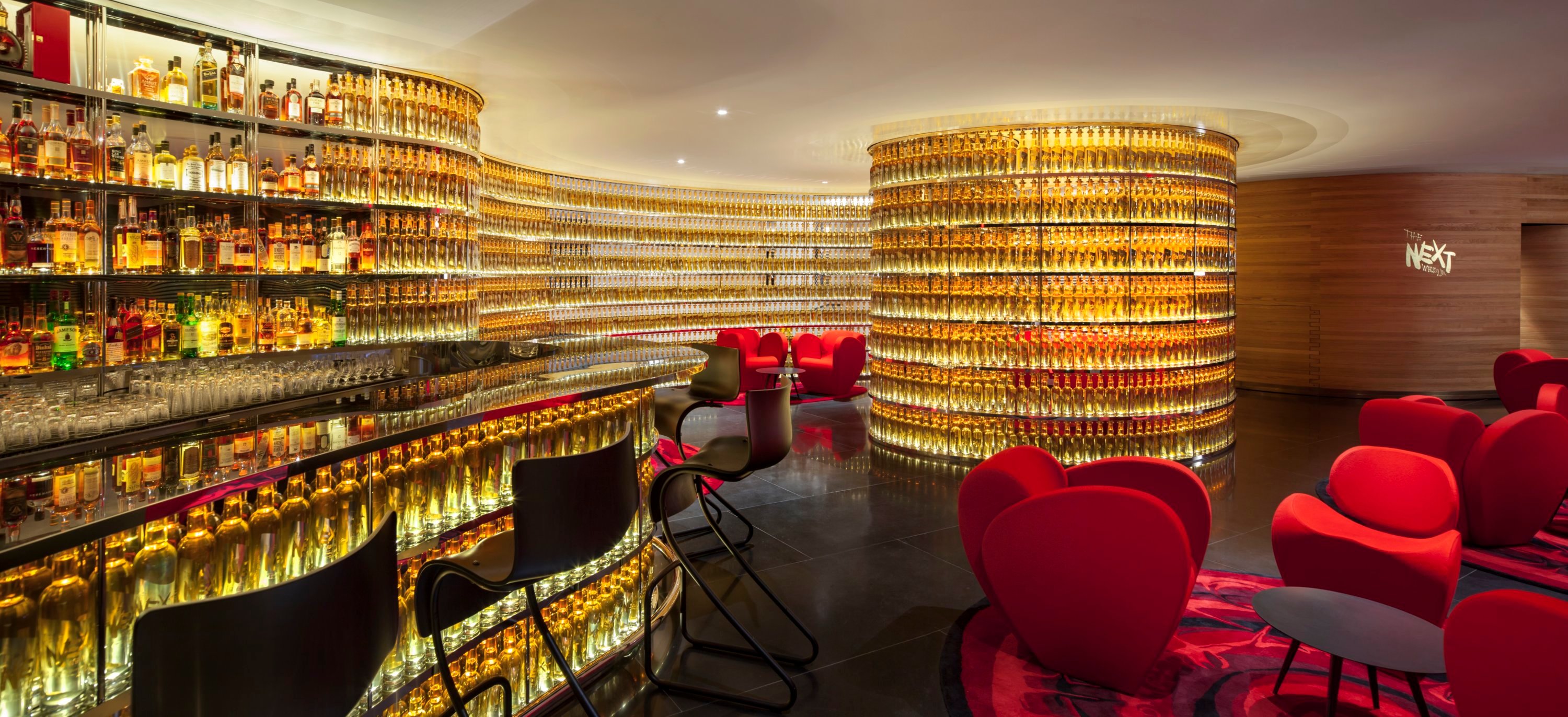 In addition to a storied history, the five-star Watergate Hotel has one of our favorite spas, an indoor pool, a rooftop bar, and a whisky bar. Tip: If you're up for a little kitsch, you can book that room—formerly room 214, now called the "Scandal Room," and styled with '70s decor. The Watergate Hotel, 2650 Virginia Ave., NW; 844-617-1972.
Just a block from the White House, the pet-friendly Willard InterContinental luxury hotel offers three dining options, plus an afternoon tea; extensive concierge services—including a kids concierge tailored towards guests under age 11; plus a fitness center, and a spa that's a destination of its own. Willard InterContinental, 1401 Pennsylvania Ave., NW; 800-424-6836.
Another favorite among budget hotels in DC, Yours Truly may lack some over-the-top amenities (you won't find a fancy spa or 24-hour room service or a rooftop pool), but it makes up for that with its chic bohemian style. Plus, the hotel is pet-friendly, the fitness center has Pelotons, and the dining options include a restaurant (Mercy Me), and one of DC's most popular bagel shops, Call Your Mother. Yours Truly, 1143 New Hampshire Ave., NW; 202-775-0800.